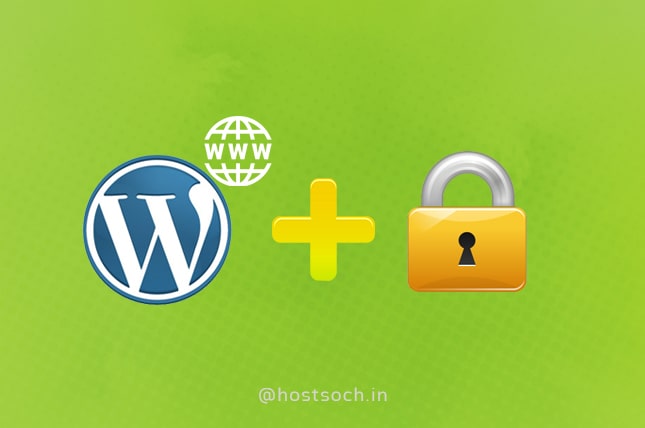 WordPress Security is the most important topic among millions of WordPress website users. Every week, Google discards around 20,000 -50,000 websites for malware and phishing. Not only that, a huge number of websites turn into a prey of hackers every day. So, if you are trying to look for ways to secure your WordPress website, you are at the perfect place.
Here, in this article, we will take you through a number of WordPress security measures to protect your website against all security threats. Before we move any further, let's understand,
Why is WordPress Security Vital?
Hackers may send out mass spam e-mails, which we always delete from our inboxes, from the server and which in turn lead to blacklisting of your server due to spam messages. In 2016, Google announced that they warned 15 million users about a website they are visiting may contain malware. It can lead to serious damage to your business growth and revenue. That said, you may even end up paying a huge amount to hackers to get your website back. Thus, WordPress Security is vital for your business and company. Let's take you through the preventive WordPress Security Measures:
Keep WordPress Updated
Keeping your WordPress software updated to the latest version is important to keep your website secure and free from any security holes to be malfunctioned by the hacker. WordPress, being open-source software, installs minor updates automatically. However, if there are major changes in the next release, you need to manually update the software.
Moreover, WordPress uses a lot of third party plugins and themes that make it flexible for a user to utilize certain features at ease. They also need to be updated regularly depending on the updates the developers provide.
Secure Username and Passwords
"Admin" is the default administrative username provided by WordPress. Hackers easily recognize the 'admin' username and try to intrude into your website through it. Therefore, it is the most important security measure to immediately change it to a unique username.
Now talking about the passwords, you need to make sure that nobody is able to guess or steal your password.
Take Regular Back-Up
Just like updating your WordPress and securing login information is important, regularly backing-up the WordPress database and files is equally vital. In case of any natural or unnatural calamities, you might end up losing your whole data, and that directly hinders your business or website. So, it is extremely important to have a regular back-up of your website in case of such emergency. Keep a reminder to schedule your backup and restore it after a certain period of time to avoid any loss.
Choose Secured WordPress Hosting
WordPress Hosting is equally important to keep your website secure. There are many shared hosting services in the market that take complete measures to keep your website secure. But, at the same time, you end up calling the risk of cross-site malfunction. On shared hosting, you share the server resources with many other customers of the same hosting provider, and this opens the door for a hacker to intrude in your website through another customer's website.
Hence, the best security practice here is to use the most secured and powerful WordPress hosting. WordPress hosting from HostSoch  offers automatic WordPress updates, backups, and a lot of advanced configuration along with other security measures.
Easy WordPress Security without Coding
If you are not a techie and have no knowledge of development, we are here to help you. We've helped a lot of WordPress users to improve their website security.
You can further protect your website by encrypting it and doing proper malware scan in just one click. It helps you to transfer your crucial data online. It makes sure that only the intended user is able to read the sent data. It is also one of the best security components for e-commerce websites, as it makes the payment secure. We totally understand the value of money and security. So, why wait? Go ahead and get the best yet cheapest SSL Security Plan.
Download WordPress Security Plugins
In such a fast and dynamically growing world, we cannot keep track of malicious attacks that happen in thousands in a day.
WordPress provides a lot of plugins that help you to keep track of everything that happens on your website every moment such as detecting suspicious login attempts, malware scanning, file monitoring and more. One of such plugins is free Sucuri Security Plugin. Once you install the plugin, just go to the Sucuri Menu on the Dashboard's Sucuri Security Tab and follow the steps as asked.
Once you are done configuring the plugin for malicious attacks scanning, failed logins, attempt tracking, etc., set the "alert" option provided by the plugin to get alerts, whenever it finds a security threat.
Enable Web Application Firewall (WAF)
Before solution comes protection. Web Application Firewall blocks all security threats before they reach your website. One of the best web application firewall that we recommend is the SiteLock. SiteLock not only provides you with the best firewall to protect your site from malicious traffic, but you can also protect your website from malware attacks using Site Lock. It ensures that your site is safe from all security threats.
Read More: SiteLock and its features
Allow Limited Login Attempts
By default, users are allowed to log in to their WordPress websites innumerably, which in turn increases the chances for brute force attack. At this attack, hackers try to login to your website using different password combinations. Well, not to worry.
Well, if you are using the above mentioned SiteLock or any web application firewall, it's automatically taken care of. If not, then just install the Login Lockdown WordPress plugin and configure it according to the steps provided with the plugin.
That is everything that you need to know about securing your WordPress website.
We hope that the article helped you through the best WordPress security measures for your website. Any other information related to WordPress Security and hosting, you can always reach out to us.